Date recorded: June 25, 2020 | Rebroadcast: October 22, 2020
When we think of hard skills we think of job-specific skills important to the success of the job seeker. Like hard skills, the development of soft skills can also contribute to the long-term success of an employee. Soft skills promote the interpersonal and communication skill set that can help an individual navigate an environment effectively, such as their workplace or in their job search.
In this webinar, you will explore how soft skills become positive career attributes when using supported and customized employment techniques with individuals with disabilities. You will learn ways to support these individuals in exploring what makes them marketable. Let's see where shaping professionalism, communication, and problem-solving skills can create successful employment outcomes!
Webcast and Additional Resources
Topics Include
What are soft skills and are they measurable?
Why are soft skills important for a job seeker?
How can soft skills make an individual more marketable in the job search/workplace?
How can we foster and shape successful soft skills?
Presenter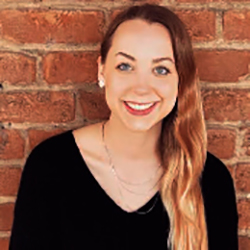 April Lynch, MS, CRC
Vocational Rehabilitation Counselor, Virginia Commonwealth University Rehabilitation Research and Training Center